Young Women Runners with goals to excel must trust their own inner Wisdom. The women on our staff will support you in this most important aspect of your Life and Running Journey.
When we dare to Dream and take steps to fulfill our heart's desire, we necessarily encounter difficulties to challenge the strength of our VISION. The Hero's Journey is about summoning the Courage to persevere in the face of these challenges.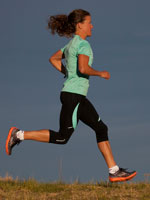 I want my campers to know and experience the deep, vast and infinite resources they possess, to face any challenge.
We will share the challenges we can identify and find solutions and explore options for how to "re-adjust our sails" when the winds of life want us to dig a little (or a lot), deeper!
Camp is a supportive, challenging, educational, and inspirational atmosphere. Gain the confidence needed to endure the Valleys and embrace the Peaks of the awesome journey YOU have set in motion by having the courage to set goals and DREAM!
Run on mountain trails around Nederland, Colorado and the Indian Peaks Wilderness
Increase Endurance, mentally and physically
Learn about Nutrition for a Healthy and  Enduring  Running Life
Body Awareness for smooth, efficient and fast running
Recovery
Body Image; building a Positive one
XC race
Lay the foundation for an awesome Summer XC Base!
FUN!
Camp Begins: 2:00 PM Thursday, June 6 and Ends: 2:00 PM on Tuesday, June 11